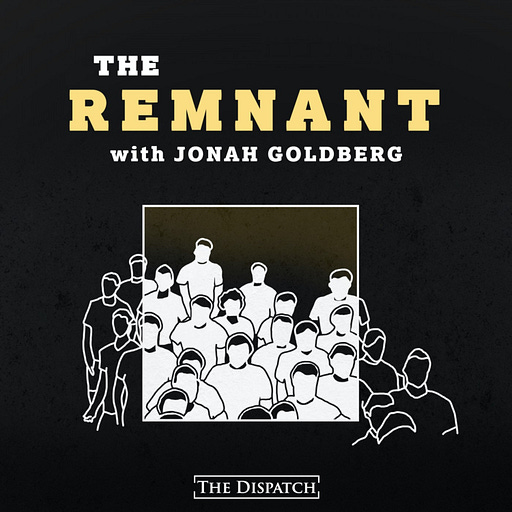 May 2, 2020 • 53M
Your Daily Motte-and-Bailey
In "The Remnant," Jonah Goldberg, the founder and editor-in-chief of The Dispatch, syndicated columnist, best-selling author, and AEI/NRI Fellow enlists a "Cannonball Run"-style cast of stars, has-beens, and never-weres to address the most pressing issues of the day and of all-time. Is Western Civilization doomed? Is nationalism the wave of the future? Is the Pope Catholic? Will they ever find a new place to put cheese on a pizza? Is Die Hard a Christmas movie? Who is hotter: Ginger or Mary-Ann? Was Plato really endorsing the Republic as the ideal state? Mixing history, pop culture, rank-punditry, political philosophy, and, at times, shameless book-plugging, Goldberg and guests will have the kinds of conversations we wish they had on cable-TV shout shows. And the nudity will (almost) always be tasteful.
On this Ruminant, Jonah finds himself hearing the "binary choice" argument all over again, but this time about Trump vs. Biden. In his response, he also deals with the ways in which people are failing to take the Reade allegation seriously, how we have a political class of perpetual underdogs, and how dishonest arguments have snuck into our partisan debates.
See omnystudio.com/listener for privacy information.