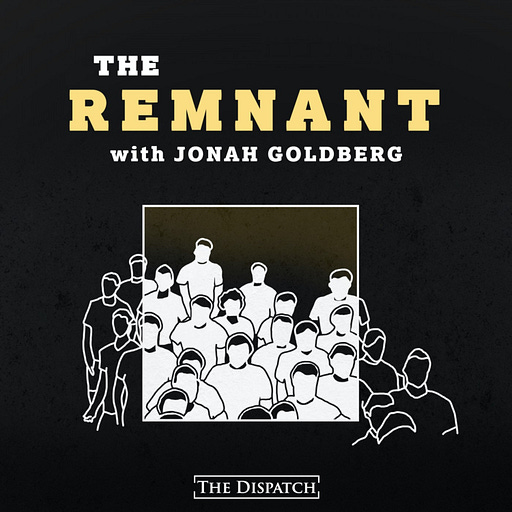 Jan 13, 2021 • 1HR 23M
The Whittington Standard
In "The Remnant," Jonah Goldberg, the founder and editor-in-chief of The Dispatch, syndicated columnist, best-selling author, and AEI/NRI Fellow enlists a "Cannonball Run"-style cast of stars, has-beens, and never-weres to address the most pressing issues of the day and of all-time. Is Western Civilization doomed? Is nationalism the wave of the future? Is the Pope Catholic? Will they ever find a new place to put cheese on a pizza? Is Die Hard a Christmas movie? Who is hotter: Ginger or Mary-Ann? Was Plato really endorsing the Republic as the ideal state? Mixing history, pop culture, rank-punditry, political philosophy, and, at times, shameless book-plugging, Goldberg and guests will have the kinds of conversations we wish they had on cable-TV shout shows. And the nudity will (almost) always be tasteful.
What is to be made of the concerns – practical or philosophical – about a second impeachment of Donald Trump? Keith Whittington of Princeton returns to The Remnant to encourage us not to take such concerns too rigidly. Since, as we got used to hearing, impeachment is a political process and not a legal remedy, the ability to get through an impeachment quickly – say, before January 20 – is "purely a matter of political will." In addition to digging into some founding-period legal nerdiness (the original Constitution of Virginia says what?), Jonah also asks Whittington about the standards of impeachment, what the process might look like given the specifics of what happened at the Capitol on the January 6, and also asks him to address concerns, such as the idea that an impeachment would be an infringement on Trump's free speech rights: "There's a difference between what a private citizen can say and what someone like the president of the United States should say."
Show Notes:
- Jonah's Los Angeles Times column
- "Look at him, he's wearing a belt!"
- Listen to Advisory Opinions, home of latches
- David French: The conservative legal movement is actually looking pretty good
- Byron York interviews Michael Luttig
- The original Virginia Constitution said, "The Governor, when he is out of office, … shall be impeachable by the House of Delegates."
- Einstein's friend finding a dictatorship loophole
- John Turturro as Bernie Bernbaum
See omnystudio.com/listener for privacy information.