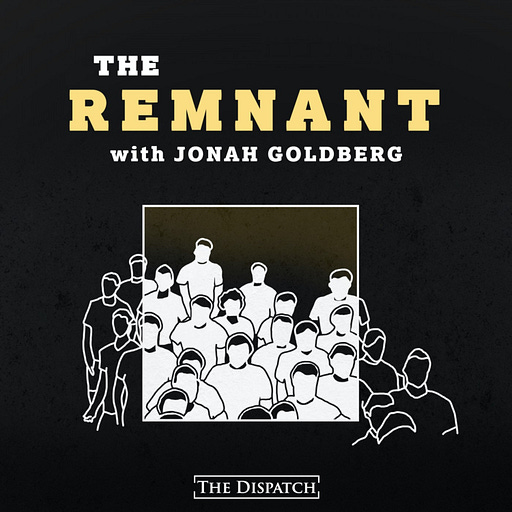 Jul 6 • 1HR 33M
Noah, Can You Paradigm?
In "The Remnant," Jonah Goldberg, the founder and editor-in-chief of The Dispatch, syndicated columnist, best-selling author, and AEI/NRI Fellow enlists a "Cannonball Run"-style cast of stars, has-beens, and never-weres to address the most pressing issues of the day and of all-time. Is Western Civilization doomed? Is nationalism the wave of the future? Is the Pope Catholic? Will they ever find a new place to put cheese on a pizza? Is Die Hard a Christmas movie? Who is hotter: Ginger or Mary-Ann? Was Plato really endorsing the Republic as the ideal state? Mixing history, pop culture, rank-punditry, political philosophy, and, at times, shameless book-plugging, Goldberg and guests will have the kinds of conversations we wish they had on cable-TV shout shows. And the nudity will (almost) always be tasteful.
Noah Phillips of the Federal Trade Commission brings his expertise to the Remnant today for an exceedingly wonky discussion of American law and bureaucracy. The debate over Big Tech has whipped up plenty of discussion about antitrust reforms recently, but how effective could such reforms actually be? For that matter, how problematic are monopolies? Is the FTC in good shape? And how can the harmful effects of social media be mitigated?
Show Notes:
- Sen. John Cornyn booed at Texas GOP convention
- Amy Klobuchar's self-preferencing bill