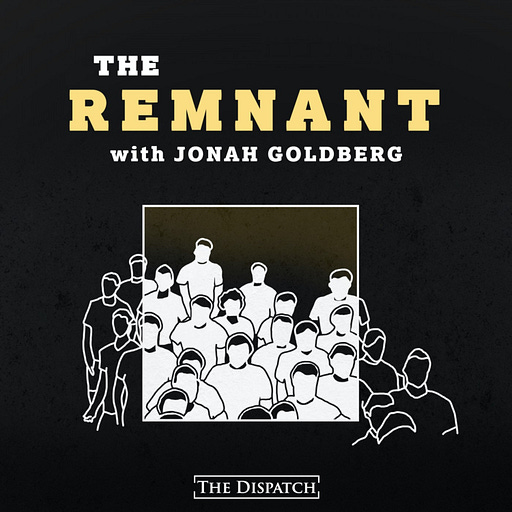 Aug 2, 2018 • 1HR 26M
Episode 52: Sonny Bunches of Takes
In "The Remnant," Jonah Goldberg, the founder and editor-in-chief of The Dispatch, syndicated columnist, best-selling author, and AEI/NRI Fellow enlists a "Cannonball Run"-style cast of stars, has-beens, and never-weres to address the most pressing issues of the day and of all-time. Is Western Civilization doomed? Is nationalism the wave of the future? Is the Pope Catholic? Will they ever find a new place to put cheese on a pizza? Is Die Hard a Christmas movie? Who is hotter: Ginger or Mary-Ann? Was Plato really endorsing the Republic as the ideal state? Mixing history, pop culture, rank-punditry, political philosophy, and, at times, shameless book-plugging, Goldberg and guests will have the kinds of conversations we wish they had on cable-TV shout shows. And the nudity will (almost) always be tasteful.
This week's episode avoids rank punditry and unapologetic eggheadery in pursuit of unadulterated nerdiness and pop culture thumbsuckery. For such a task, there's no better guest than the co-host of the Weekly Substandard podcast and executive editor of the Washington Free Beacon, Sonny Bunch. It's the crossover to end all crossovers. He and Jonah discuss Star Wars revisionism, the "Golden … Continue reading Episode 52: Sonny Bunches of Takes →
See omnystudio.com/listener for privacy information.